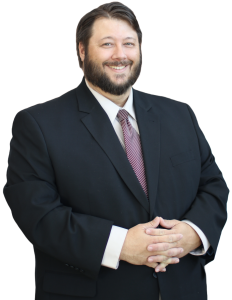 Brian R. Bare is a partner at Petrarca, Gleason, Boyle & Izzo, LLC, concentrating his practice in the representation of school districts and other units of local government. He represents public bodies throughout Illinois on issues including business operations, board governance, collective bargaining, contract negotiation and review, requests for proposals, public bidding, construction, real estate, personnel and employment issues, special education, and student discipline. He assists with the collective bargaining agreements, grievances, and unfair labor practice charges. Mr. Bare also deals with the bidding, preparation, and administration of construction contracts, from maintenance and renovation work to new construction of schools from the ground up. He routinely advises public bodies on Open Meetings Act issues and Freedom of Information Act requests, and defends against requests for review filed with the Attorney General's Public Access Bureau. He is responsible for employment contracts, purchasing agreements, and real estate purchase contracts. He has prepared intergovernmental cooperation agreements and bylaws allowing school districts to create and operate alternative learning opportunities programs, shared-use facilities with local park districts, a community Wi-Fi network, and the state's first joint action renewable energy agency formed by districts in pursuit of wind power.
Annually since 2017, Mr. Bare has been appointed to serve on the Education Law Section Council of the Illinois State Bar Association, serving as Chair for one year. He regularly presents for IASB, IASA, and IASBO, and he has presented continuing legal education programs for the ISBA and other groups. From 2017 through 2019, Mr. Bare was named to the list of "Emerging Lawyers" by Law Bulletin Media. Annually since 2020, Mr. Bare has been named a "Leading Lawyer" in Illinois in the areas of School Law; Governmental, Municipal, Lobbying & Administrative Law; Land Use, Zoning & Condemnation Law; and Real Estate Law: Tax.
Mr. Bare has appeared before state and federal courts and administrative bodies throughout Illinois, representing public bodies in administrative hearings, jury trials, and bench trials. He has handled appeals in the Illinois Supreme Court and the First, Second, Third, and Fourth Districts of the Illinois Appellate Court. He has also appeared before the Property Tax Appeal Board, county boards of review, and circuit courts in commercial and industrial property tax rate objections and assessment appeals. Mr. Bare has conducted multiple trials before independent hearing officers from the Illinois State Board of Education in the dismissal of tenured teachers for misconduct, including the first dismissal upheld in a published Illinois Appellate Court opinion after the School Code was modified by PERA and Senate Bill 7 – Longanecker v. East Moline School Dist. No. 37, 2020 IL App (3d) 150890.
Loyola University Chicago School of Law, Chicago, Illinois, 2006, J.D. cum laude, Certificate in Tax Law
Northern Illinois University, 2000, B.A., recipient of Honors Program's University Scholar full academic scholarship
Illinois, 2006
U.S. District Court for the Northern District of Illinois, 2006
Professional Affiliations
American Bar Association
Illinois State Bar Association – Member, Education Law Section Council
Kane County Bar Association
National Council of School Attorneys
Illinois Council of School Attorneys
Illinois "Leading Lawyer" in School Law
Illinois "Leading Lawyer" in Governmental Law
Illinois "Leading Lawyer" in Municipal Law
Illinois "Leading Lawyer" in Lobbying & Administrativ Law
Illinois "Leading Lawyer" in Land Use, Zoning & Condemnation Law
Illinois "Leading Lawyer" in Real Estate Law